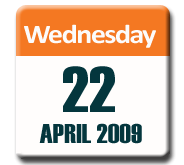 Thanks to the crew at Cato Bolam for inviting us to participate in the Property Development Seminar at their Whangarei premises yesterday.  The session was well attended by land owners and property developers – and was a full house.  Presentations included a panel discussion with Simon Reiher – Principal of Cato Bolam Whangarei, Alistair Nicholls – valuer from Telfer Young Northland, Roger Bell – Partner from Webb Ross and myself bringing an accountant's perspective.
Subject matter included the latest issues in resource management, taxation, governance and legal issues surrounding property development.
A clear message emerging from the evening was that there is plenty that property developers who are currently holding land can do in the background to progress their projects – even if the projects don't stack up for completion in today's depressed environment.
Fraser Hurrell is one of three directors of Elevate CA Limited, Chartered Accountants & Business Advisors in Whangarei, New Zealand.