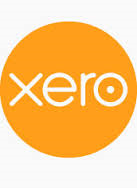 We are looking for a Xero-savvy accountant to join our team.
You will need to have a "can do" attitude and at least two years using Xero and preparing financial statements in an NZ Chartered Accounting business.
If this sounds like you, read on …
We are Chartered Accountants with a difference.   We are small enough to be nimble – and we are a relaxed team but very focussed on providing fantastic value and service to our clients. And we're a very long way from the traditional accounting "factory". We embrace innovation and change as a positive, we are marketing focussed – and we are always looking for opportunities to connect our business clients with each other. If you're completing PCEI or PCEII, we are an ATO and we have a registered mentor on the team.
What is the position?
This is a full time position based in our CBD Whangarei office, with plenty of client contact. You'll be preparing financial statements, tax, GST and PAYE returns using iFirm and Xero – and playing a key role in managing our relationship with clients, other professionals and the IRD.
What to do from here?
If you have at least two years preparing financial statements using Xero in an NZ Chartered Accounting business – and you like what you see on this website, email your CV to goingUP@elevateCA.co.nz now. We want to know about your CA experience, where you're working right now, the kind of work you're doing – and any questions you may have. You will hear from us straight away to acknowledge receipt of your CV – and to arrange interviews where applicable. Start date will be to suit – and you'll be very busy from day one!
Thank you for taking an interest in joining the Elevate CA team!
Save