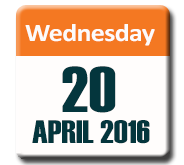 Do you ever get so involved in the day to day action in your business that you don't have the time or energy to plan properly?  Do you have good intentions – but find that planning gets continually pushed down your to do list?
If so, you certainly are not alone.
This event will be held at the Elevate CA Limited offices 7:30am on Wednesday 20 April.  You can find us at level 4, 35 Robert Street, Whangarei.
At this Boardroom BOF event, Rebecca Brennan will work through some tried and true strategies for planning – along with some new ideas that you might not find in the old school text books.  This will be a small group limited to eight business owners – so there will be plenty of opportunity to discuss the challenges that are relevant to you. 
Boardroom BOF events run from 7:30am to 9:00am in the Elevate CA boardroom.  Numbers are limited to eight – and these events are for owners of businesses  that employ staff and have a turnover of more than $1m pa.  Coffee, juice and a light breakfast will be served to help lubricate quality discussion – and as always for Elevate CA events, there is no charge.
Elevate CA runs events events for business owners alternating between Whangarei, Albany and Newmarket – with events scheduled each month.  Check the "Events" tab above to see if there are any other events which might be of interest to you.
If you'd like to attend this event, email Fraser Hurrell (fraser@elevateca.co.nz) before this event fills up. And if you'd like to be included on the invite list for future events, just add your contact details in the box to the right.