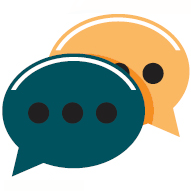 Business Owners Forums have been running monthly since June 2009 – with topics chosen by popular choice.  Last time we canvassed for topic suggestions was back in June, and we have now exhausted those which were put forward.  So the time has now come to ask for a fresh batch of topic suggestions so we can go about assembling panels for the rest of the year.
Just to provide a bit of inspiration, here are the topics we have presented so far in Whangarei and Auckland.
Property Development
Managing Cashflow
Protecting Shareholder Current Accounts
Employment Issues
The Art of Networking
Monitoring your Business Performance
So if you have any thoughts on topics which you would like to see discussed over the remainder of this year, just add them in the comments box below.  The only criteria is that the topic is relevant to the group – owners of businesses turning over $1 million or more per year.
And if you have any suggestions for panelists, we'd like to hear those too!
Fraser Hurrell is one of three directors of Elevate CA Limited, Chartered Accountants & Business Advisors in Whangarei, New Zealand.
You Might Also Enjoy Reading