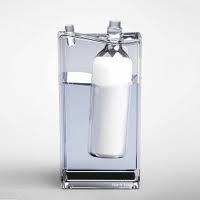 For a week or so back in July, we figured it might be time for those with floating business or residential borrowing to fix the rates on say half of their debt.  At that time we were seeing June 2011 quarter annual inflation figures well above expectation – as well as higher than expected economic growth.  The writing seemed to be on the wall for floating rates to edge upwards sooner rather than later.  Floating residential rates at that time were around 5.75%pa – and although three year fixed rates were up close to 7%pa, it seemed reasonable to hedge against those floating rates rising.
Then we saw bad economic news in Europe and North America swamp any fragile recovery in New Zealand – and with it any likelihood that floating rates would rise.  So most people whose business or residential borrowings were floating back in July are probably still floating today.
But things are changing again.  Floating residential mortgage rates with most banks are still around 5.75%pa – unchanged from where they were last July.  But fixed rates have edged down over the last few weeks with three year rates now down around 6.1%pa at the major banks.
So although the chances are not high of the OCR increasing any time soon, perhaps it's time to consider paying a little extra for the security of locking in the historically low three year fixed rates currently on offer?  You can be sure that when the masses start jumping from floating rates to fixed, the banks will bump fixed rates up quickly – and today's opportunity will be lost.
So will one be better off riding the nice low floating rates for a few more months – or paying a little more today in return for locking in today's nice low three year fixed rates?
The answer to that question depends on how soon the Reserve Bank starts to lift the OCR.  The general consensus amongst economists is that this will occur around the end of 2012.  If the Reserve Bank acts a little sooner, then fixing now will in hindsight look like a rather smart move.  But if rises in the OCR are delayed into next year, riding the floating rates will have in hindsight seemed the smarter move.
But now that the margin between floating and three year fixed rates is much smaller than it has been in recent times, the certainty from fixing now comes at very little cost.  If – like 63% of Kiwi businesses and households – your borrowings are on floating interest rates, I'd urge you to give this some serious thought.
You Might Also Enjoy Reading