Not so long ago, before the digital era, the printed word was expensive to create.  Back in the day, it may have taken 1,000 journalists, editors, typesetters, printers and the like to publish a daily newspaper.  A dedicated army of newspapermen with life-long careers and ink in their veins.
Every column inch cost big money, so every word was precious.  Cost was a major constraint requiring the writing of concise, clear, tight copy.
Then along came the digital age.  Entire trades became obsolete.  Who has come across a Typesetter recently?  Suddenly it was possible to produce the printed word cheaply.  And by the time the blog came along, the creation of words was instant and inexpensive.  Now there are more published words online than you could possibly read on almost every topic.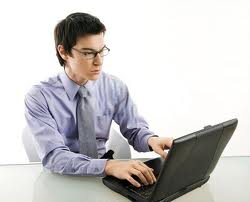 Yesterday I heard Bill Bennett present at Word Camp NZ.  Bill is a pre digital-era Fleet Street journalist turned blogger – and he certainly got me thinking.  Bill argues that the new constraint in publishing is no longer cost – but the fact that readers are time poor. 
There is a correlation between the length of a written work and the willingness to read through to the end.  And this is exacerbated by people reading 25% more slowly on-line – and tiring quickly when reading from a screen.
Bill suggests a return to the principles of newspaper writing of old if you're serious about getting your online words read.  Here are some of his key points for bloggers and on-line writers:
Use the skills learned from Twitter to keep things concise.  Twitter requires that you communicate an idea in 140 characters, so transfer this discipline to your general on-line writing;

Unless you are writing for a specialised audience, keep your language and grammar simple;

Stick to easy, simple Anglo Saxon words.  Why use the word "procure" when you could say "get"?

If a sentence is more than 21 words, it's too long;

Construct your story so a reader "gets it" from the headline and opening paragraph and the detail unfolds as they read on;

If you're writing on-line, avoid the "long drop", that is where the big point isn't made until the very end;

Don't use passive language – and try to avoid verbs in headlines.  These things just make for crushingly dull reading;

Stick to one idea per piece.  If you can't say it in 500 words, split it in two or more separate articles.
As someone who does an amount of on-line writing, this is interesting stuff for me.  I'm sure if anyone put my blogs, articles or copy to the test they'd find many breaches of Bill's advice.  But it seems good advice.  So this post contains one idea, it weighs in at 466 words – and this is its longest sentence with 21 words.
You Might Also Enjoy Reading