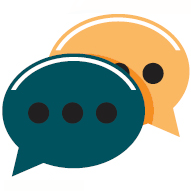 Business Owners Forums are supported by Elevate CA, The Bottom Line Expense Reduction, BNZ and Webb Ross – all of whom are keen to give back to the business communities that allow them to flourish.  Providing a way to upskill the business community – and an environment where skills and knowledge can be shared amongst peers – is a great way to give back to the communities that support us.
In line with this ethos, Business Owners Forum events are always free of charge to business owners – and there is never a sell from Elevate CA or any of the other supporters.
These events are a way for business owners to engage in quality discussion on the topic of the day in a casual environment over beer, wine and pizza.  There is always a different panel of professionals knowledgeable on the subject to keep discussions and the flow of ideas rolling along quickly.  These events are never dull!
So how do you get involved? 
Just contact Fraser Hurrell and ask to be put on the e-mail list – and you'll be kept fully informed of upcoming events and suggested topics.  We don't spam – and you can unsubscribe automatically from the list any time at the click of the link at the bottom of every Business Owners Forum e-mail.

You Might Also Enjoy Reading