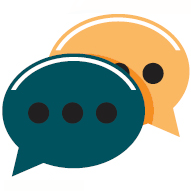 Business Owners Forums are a structure for business owners to meet with peers and discuss topics of relevance in an environment free of the "sales" motive that often comes with business events.  Format is casual, normally with a panel of three professionals skilled in the particular topic of the day.  Lively, quality discussion is the norm rather than the more usual "seminar" format with a room full of attendees listening to presentations from the front.  These events are as much about the participants as they are about the presenters. 
Business Owners Forums are targeted to owners of businesses with turnovers of $1 million plus per annum.  This is so topics and discussion can be targeted accurately, and so those attending can be sure the room won't be full of folk trying to sell to them.
Topics are decided by consensus at least a month before each event.  Usually a list of options put forward are circulated around the e-mail list – and then we make the next event happen, with the most popular topic based on the level of enthusiasm from the responses.
These events are held monthly – alternating between Auckland and Whangarei venues, typically on the third Thursday of each month.  The date schedule will change a little over the Christmas period to avoid the holiday exodus.  Timing is from 5:30pm to 7:00pm – and the supporters put on the beer, wine and pizza to lubricate discussion. 
Business Owners Forums are supported by ElevateCA, The Bottom Line Expense Reduction, BNZ and Webb Ross Lawyers – and the panelists are drawn from the ranks of these supporters, as well as other organisations.
The ethos and motivation of the supporters is to give back to the business communities that allow these five organisations to exist.  Providing a way to upskill the business community – and an environment where skills and knowledge can be shared amongst peers – is a great way for us to give back.
In line with this ethos, Business Owners Forums are always free of charge to business owners.
So how do you get involved? 
Just contact Fraser Hurrell and ask to be put on the email list – and you'll be kept fully informed of upcoming events and suggested topics.  We don't spam – and you can unsubscribe automatically from the list any time at the click of a link.

You Might Also Enjoy Reading