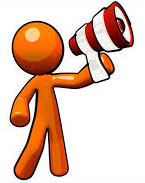 This event is less serious and more fun!  Who contributes more – lawyers or accountants?
This question will be hotly debated at The ASB Great Debate at Auckland's SkyCity on Saturday 31st August 2013.  This will be an engaging and entertaining fundraising event with the proceeds going to Starship and Kidney Kids.  Platinum and Gold tables and tickets are sold out, but some Silver tables and seats are still available here >>>. 
A team of Accountants will debate with a team of Lawyers the (obviously incorrect) moot "Lawyers contribute more than Accountants".  
The Accountant's corner will be led by outspoken, intelligent and not always politically correct Bruce Sheppard supported by Lyle Irwin from RSM Prince and Mary Jane Daly, formerly of IAG and BNZ.
And he Lawyer's corner will be led by high-profile Otago university law dean Mark Henaghan supported by public law specialist Mai Chen and Auckland Crown solicitor Simon Moore, QC.
The adjudicator will be broadcaster and comedian Paul Ego, who will ensure maximum entertainment – and who is sure not to allow either side to take themselves too seriously!
See the full team profiles here >>>
No, Elevate CA Limited is not earning a quick commission on these tickets.  We're promoting this event brought to you by our client International Entertainment Limited because Starfish and Kidney kids are great causes – and because we have a vested interest in seeing the right outcome from the question being debated!
You Might Also Enjoy Reading