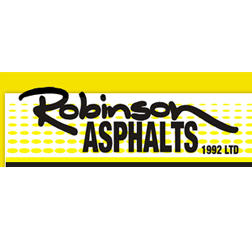 Robinson Asphalts have been a feature of the Northland contracting industry for a long time. This is a genuine family business, with Peter and Joan Robinson establishing the business in 1972, holding the reins for 20 years and then passing the baton in 1992 by selling to the next generation – current owners, Alan and Annie Johnston.
The truth of many family businesses is that the generations following the founders often lack the fire and drive necessary to stay ahead of the pack. Sure, they may survive – but often only on the strength of the legacy left behind by the founding generation.
But that scenario couldn't be further from the truth for Alan and Annie Johnston at Robinson Asphalts.
Contracting is a tough industry. The overheads are high with the skilled team, vehicles and specialised equipment necessary to do the job – and the tendering process is highly competitive with big players pricing projects to the bone just to keep the business working through lean times.
So what's the secret to Robinson Asphalt's continued success through thick and thin?
We reckon it's all about Alan and Annie staying true to their values. We have all seen company "Value Statements" full of nice words – but in the case of this business, the team lives and breathes their values. What the Robinson Asphalts values boil down to are these:
• Always seeking continuous improvement. One only needs to spend an hour with Alan, Annie, or their key team members to see that four decades on, these guys still truly care about striving for incremental improvement their business. Their success at the Northland Business Excellence Awards in 1999 and again in 2009 confirms this.

• Being positive, loyal and considerate business citizens. You don't have to look that hard to see the Robinson Asphalt's brand out in the community – for example as major sponsors of the annual Allen's Kid's Triathlon and Northland Rugby.

• Ensuring there is a culture of employee involvement. A great business cannot be built by the owners in isolation from their team – and a big part of Robinson Asphalt's success is down to the team buying into Alan and Annie's vision for their business. Responsibility is delegated throughout the team.

• Demonstrating customer focused service. It wouldn't be possible to survive long in this industry without being focussed on delighting the customer. But a visit to the Robinson Asphalt premises soon shows that this team is dedicated to meeting the needs of its customers.
In the case of Robinson Asphalts, their values statement truly is the cornerstone of their modus operandi – and it shows.  And we believe that for Alan, Annie and the team this is the difference between mediocrity and success.
Check out Robinson Asphalts online here >>>
You Might Also Enjoy Reading