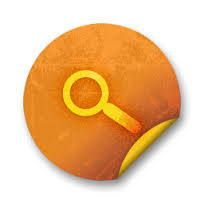 Another year is drawing to a close.  It's safe to say for most clients 2013 has been a better year than the previous few.  By and large, businesses have been hiring and catching up on capital expenditure, which of course flows through to the economy in general – and further lubricates the wheels of commerce.
In most cases sales are strengthening and gross profits are holding up.  Interest rates are still low – and there is little or no upward pressure on business lease costs.  But despite over 6% unemployment, many clients are reporting difficulties in finding quality staff.  Exporters are battling the high dollar – but of course the many businesses who are net importers are not complaining.  And the dairy and forestry industries are insulated from the high dollar to a certain extent by high commodity prices.  Those sectors are creating opportunities for the many downstream businesses that supply them with goods and services.
On the downside, there are still some difficult industries where an upturn is no-where to be seen – as anyone in stand-alone retail or who leases property to retailers will confirm.  Cash surpluses are still generally reinvested or used to strengthen business and personal balance sheets rather than for retail therapy.  Some industries have fallen flat over the past couple of years due to technology, changes in government funding or online competition rather than economic downturn – and they will never be the same again regardless of any recovery.  Many costs are structurally higher than they have ever been – for example insurance, local authority compliance and energy, so increased profits are by no means a sure thing as sales firm.
We have seen more new ventures in 2013 – and several of these have hit the ground running and are already gaining good traction.  The appetite for calculated business risk is stronger than we have seen for several years.  In general, the story for 2013 has been quietly optimistic for those businesses that have remained relevant – with more expected for 2014.
Here at Elevate CA, a busy year with a good amount of new work and three new accountants joining the team.  When our clients are optimistic, this generally means new and interesting work for us – and that is what has been happening this year.  What gives us a buzz here at Elevate CA is being part of our clients' success stories – and there have been more of those in 2013, so plenty of work satisfaction for us.
We are excited by what 2014 will bring!
You Might Also Enjoy Reading