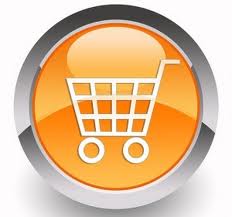 Are New Zealand bricks and mortar retailers becoming show rooms for online retailers?
Who among us hasn't browsed around a store doing homework and picking the brains of the sales staff – then gone home and searched out the best price online?  And then possibly purchased the product for considerably less from an online store that is unencumbered by the costs of bricks, mortar, display stock, retail rent or sales staff?
I'm not for a moment saying this behaviour is wrong.  But it does pose a major challenge to traditional retailers who work on the theory that a well stoked showroom and knowledgeable sales staff will give them the edge.
Presumably as a result of these very challenges, the owners of the Dick Smith chain of stores last year announced the closure of up to 100 stores across Australia and New Zealand with a spokeswoman adding that "we've been closing about 30 stores a year for the last three or four years, so it's only a bit of an acceleration of that."
As an example of this challenge, I recently purchased a "Go-Pro" – a waterproof video camera that attaches to kayaks, surfboards, mountain bikes etc.  Every bricks and mortar Go Pro stockist lists this camera for exactly $629.

But you can buy the same GoPro from Amazon for a very cool US$299 with an additional US$30 for courier delivery straight to the door.  That's NZ$392 all up – and to add to the indignity for our local retailers, you don't pay GST on imported online goods such as the GoPro because they cost less than $400.
So do I walk into a local camera store to touch and feel a GoPro before buying?  I could spend as much time as I need to with the knowledgeable and helpful sales guy – and then buy from Amazon paying $392 instead of $629.
The fact that so many Kiwis are doing just that raises some tough questions, like these:
Should the GST system be changed to remove the GST advantage that offshore online stores enjoy over their local competitors?

Given that anyone can purchase items costing less than $400 online from offshore retailers free of GST , will this behaviour eventually seriously erode this country's tax base?

Will the fact that shopping is a major recreational pastime offering instant gratification be enough to ensure the survival of our bricks and mortar retailers?

What can be done? 
A possible solution is to compel the credit card companies to add 15% GST to online offshore purchases – and to return this to the IRD.  That would presumably be easy enough, as there are only a few credit card companies – and I think it would be fair to say that almost all online purchases are completed electronically.
At least that would remove the unfair GST advantage offshore online retailers enjoy over local retailers, leaving the local businesses to reinvent themselves and compete in this new normal if they can.
You Might Also Enjoy Reading