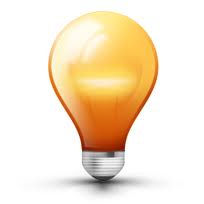 The IRD have always used industry benchmarking as a tool to identify businesses that may warrant further attention by their investigation team.
But this has previously been a dark art where those outside the IRD have little idea of what the benchmark numbers look like.
But now, the IRD is publishing their benchmarks.  Well, for 16 industries at least.  For those 16 industries, we can see gross profit ratios, stock turnover per annum, payroll costs as a percentage of sales – and a number of other balance sheet ratios.  These are the industries which the IRD has made public so far:
It is easy to see why this makes interesting reading for the IRD.  We know that if you operate a tavern that turns over $800k or more per year, your business may be of interest to the IRD if payroll costs are more than 34% or sales – or if your stock turns over less than 15 times per year.
Nothing new here, the IRD have always used statistical analysis to help determine where best to focus their audit activity.
But these published benchmark ratios are also of interest to business owners as a way of determining how your performance fits with the rest of the industry.
For example, for the same tavern turning over more than $800k per year, we can now see that the median payroll costs are 28% of sales – and the median stock turnover is 22 times per year.  These are useful numbers to know when managing your own business – and figures like this based on real businesses in your own industry are not always readily available.
So if you're in one of the 16 industries listed above, I would urge you to check the IRD benchmark figures here >>> to determine how your business fares against the median.  If your business is not performing to the IRD's benchmarked industry norm, get in touch with us as we can help you to understand the numbers, what may be driving them – and how you might be able to improve your business performance.
You Might Also Enjoy Reading