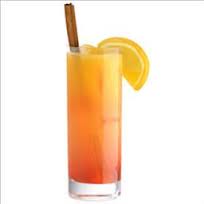 At this time of year we always get questions from business owners about their holiday payroll obligations.
Many Kiwi businesses – like Elevate CA – close for a period over Christmas.  And for many others, this is their busiest season very much open for business.  Either way, here are the answers in a nutshell to the questions we're frequently asked:
If your business closes over Christmas, you must give your team at least fourteen days' notice of the days they won't be required to work;
Payment of holiday pay should technically be in one lump sum at the beginning of the annual leave – unless the employment agreement says something different.  In practice, many businesses simply continue to pay their team on their regular pay days over the holiday period – but remember your employees are within their rights to have their holiday pay in one lump sum up front.
Generally, entitlement to annual leave doesn't arise      until after twelve months of continuous employment.  But many employees allow annual leave to      be taken in advance of this entitlement – and where the business closes for      a period, it is a requirement that you pay holiday pay in advance of      entitlement;  
If you don't      close your business, remember that employees are entitled to take at least      two weeks of their annual leave in a continuous period at some time of the      year;
In      general, holiday pay is calculated at the higher of the employee's      ordinary pay when the leave is taken and the employee's average earnings for      the twelve months preceding the leave.       Your payroll software should calculate this accurately;
There are      four statutory holidays over the Christmas / New Year period.  Where one or more of these falls on a      day an employee would normally work, this will be a paid public holiday.
Remember      that annual leave lives forever.       Some business owners have been under the misconception that their      team must use their annual leave – or lose it.  This is not the case, regardless of what      a particular employment agreement might say.
If you're closing down over Christmas, here's hoping you have a safe and enjoyable break.  And if you're remaining open, I hope you make some hay while the sun shines!
You Might Also Enjoy Reading