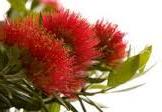 "What doesn't kill you makes you stronger".  Friedrich Nietzsche famously said that in 1886.  And Kelly Clarkson said it again this year, so it must be true.  
The last few years have been tough, but almost without exception our clients have emerged at the end of 2011 stronger and more confident about the future than they were  this time last year. 
It has been a huge year at Elevate CA – and a huge year for our clients, so we're looking forward to a relaxing Christmas break.  We're hoping you do the same!
The Elevate CA office will close on Friday 23 December – and we will reopen for business as usual on Monday 16 January.  If you do need to get in touch over the holidays, Rebecca, Fraser and Dean will check emails every few days.  Contact details are here >>>.
Hope you have a fantastic and well deserved Christmas break, and we look forward to working with you refreshed, revitalised and ready for action in 2012.
You Might Also Enjoy Reading