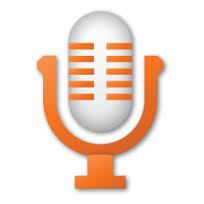 On Budget Day, we're all ears on the live stream as usual at Elevate CA as Bill English reads Budget 2014.  Here are our first impressions and some initial comment around the tax and business related aspects of Budget 2014 …
2:06pm
Bill English is introducing his sixth budget as part of his government's programme to return to surplus – and then reduce debt.  We are, Mr English is telling us, enjoying a relatively strong upturn – with economic growth to average 2.6% over the next five years with falling unemployment. 
Our growth has been fifth highest in the OECD in the past year.  Treasury forecasts show an operating surplus of $86 million in the coming year.  This is of course wafer thin as a percentage of total government budget.
This return to surplus has been something Bill English has been banging on about since his first budget in 2009, so his credibility is on the line to deliver.  I'm sure that come heaven, hell or high water we would have seen a surplus forecast in today's budget.
2:09pm
We're hearing now about the importance of avoiding a repeat of the usual Kiwi economic cycles where increases in government spending and an appreciating housing market drive up interest rates then the exchange rate – which in turn nudges us back towards recession.
It's hard to imagine our exchange rate much higher than it already is.  But I guess anything is possible if our interest rates increase out of step with the rest of the OECD making our currency ever more attractive.  Attempts to manage this cycle seem well intentioned – but are all rhetoric so far.  Most of the forces driving our economic cycles are more powerful than our government has the power to affect.
2:14pm
We're hearing Mr English allude to an exercise in KiwiSaver auto-enrolment for non-members.  Around 80% of working age Kiwis are currently enrolled in KiwiSaver.
I'm a fan of getting the national savings rate up.  But I have little faith in the funds management industry, so the idea of every Kiwi being compelled to have a relationship with a KiwiSaver provider doesn't sit well with me. 
2:18pm
Mr English reiterates that the government's goal is to use surpluses to reduce debt until it is down to 20% of GDP – which he predicts will be achieved by 2020.  We are also hearing that the government has options around increased investment in government services or reducing tax.
No details on these options so far.  Let's keep listening.
 2:23pm
We're hearing about funding for NZTE to expand their presence in China, South America and the Middle East – as well as $110 million more funding for research in science and innovation – and centres of research excellence.
 All good for New Zealand Inc.
2:25pm
This is good:  Loss making start-up companies will be able to cash out all or part of their tax losses from R&D expenditure.  And all businesses will be allowed tax deductibility for R&D black hole expenditure that is currently neither depreciable nor deductible.
 At last.  Thank you.
2:27pm
Predictably another $132 million is pledged to the IRD to fund intensified chasing of unfiled tax returns.  This is forecast to return an extra $300 million in tax revenues over the next five years.
No surprises here.  Every year since 2010 the budget has included significant extra funding for the IRD.  And every year that extra funding has paid handsome dividends in extra tax from the hidden economy, the property sector, aggressive tax planners and fraudsters.  Over half a billion dollars of extra tax revenue thus far – as I understand it.  So every extra dollar of funding for the IRD is a good investment for the government.
2:29pm
Mr English tells us that we cannot afford another doubling of house prices as occurred between 1999 and 2008.  To make a difference going forward, he is right now announcing that duties and tariffs will be removed from building materials.
Nice one Mr English.  But I think you're missing the real reason building materials are 30% higher in this country than they are in Australia.  We are overpaying by international standards because the market cannot operate competitively while dominated by just two companies.  No need to name them.  Tinkering with duties and tariffs is not going to sort this. 
2:32pm
Free doctor's visits for under 13 year olds will be introduced.  More money to support sexual violence services.  More money for Whanau Ora.   The duty free allowance for tobacco dropped from 200 to 50.  And an additional $878 million for education over four years.  More money for early childhood education.
Targeted early intervention equals better outcomes, which means fewer social problems and a better quality of life for all of us.  Yup, I get all of this.
2:35pm
We're hearing about new funding of $16 million over four years to support the repair and rebuild of rural housing and the development of Maori social housing providers.  We're also hearing that reviewable tenancies will be rolled out for social housing tenants.
Families who have no hope of getting their basic needs met (eg warm, dry housing) are unlikely to be able to participate in the New Zealand dream.  There will be the usual libertarian arguments like "my tax dollars shouldn't be spent on helping those who won't help themselves" – but it makes sense to me that the most vulnerable in our population is housed properly.   This looks like a nod by Messrs Key and English to the Maori Party.  
2:42pm
The Christchurch rebuild is the topic now.  We're hearing about a $3,000 payment to each beneficiary who can come up with a full time job offer in Canterbury on the proviso he or she is ready and willing to move there and start working.  There is enough in the budget to pay this amount to 1,000 beneficiaries.
Still in the cause of rebuilding Christchurch, apprentices (preferably in the construction trades) can apply for a subsidy of between $1,000 and $2,000 with employers eligible for an equal payment.  There is enough funding to cover 20,000 apprentices and their employers.
Yes.  We have young Kiwis and beneficiaries without employment or training – and we have a need for a lot more tradespeople.   Unfortunately the first group is not always easily transitioned into the second group – but the Christchurch rebuild is a golden opportunity to get those who are motivated to improve their situation into training that leads to real work.  It seems simple to me:  Getting people trained and employed equals better outcomes for the wellbeing, health and education of the families involved – which equals a more inclusive society with fewer social problems and a better life for everyone.  This in my humble opinion is a no brainer – although I'm sure there will be successes and failures on an individual level along the way.
 So what?
All in all, this seems a moderate budget – especially compared with Tony Abbott's 2014 Budget in Australia two days ago.  I'm sure many in the media will call it boring or lacking in vision.  That's probably a bit unfair:  I think the financial vision has been well spelled out over the years with the mantra "back to surplus then repay debt".  Under a Key and English watch, it seems clear that spending will be constrained and targeted – and increasing surpluses will be used to reduce debt. 
The cynic in me sees a fair dose of election year politics in this budget with Messrs Key and English seeking to perhaps steal the thunder of one or two of Messrs Cunliffe and Norman's pre-election policies.  In contrast with Tony Abbott's budget across the ditch, this budget looks rather left leaning.
You Might Also Enjoy Reading