"Advisory boards – What are they and do you need one?"  That was the question posed to the panel at yesterday's Business Owners Forum – and here are some of the points emerging from yesterday's event:

An advisory board is a forum to challenge, stretch, support and test your ideas with people you trust.  These could be your advisors – or people from your network.  Bruce Sheppard put it bluntly when he said:  "Boards that are overly focussed on ticking the boxes are worse than useless."
An advisory board is distinct from a real board of directors in that directors have statutory obligations and potentially liabilities under the Companies Act and other legislation.  An advisory board should be a discussion forum rather than a decision making forum – or they run the risk of being deemed to be directors under the Companies Act.
In a more corporate environment, the roles of owner, director and manager are quite separate.  The directors form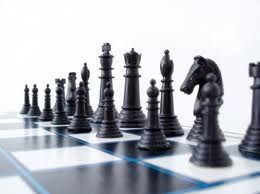 strategies that the owners are prepared to fund – and the managers are prepared to implement. 
But in owner managed businesses, there are often murky boundaries between these roles.  An advisory board can help the business owners wear these different hats.
Business owners are often consumed with doing the operational things that are urgent – and advisory boards can help provide the discipline to rise above this.  To get the most of your advisory board, provide them with regular crisp reports of your business' performance against its KPIs well ahead of each meeting.
An Advisory Board needs a mix of skills – probably including financial and marketing skills.  Industry knowledge is not essential – remember that businesses are 98% the same, just like the DNA of a mouse and a human.  These people will most likely come from within your own network – or through recommendations from your network.  An Advisory Board does need a good chair to keep meetings focussed.
An Advisory Board may meet as frequently as monthly – or as infrequently as quarterly, depending on the needs of the business.
This is my quick summary of the points from last night's event – but free to add comments or observations below.
A big thank you to Bruce Sheppard, Jacqui Bensemann and Mike Ashby for your role on the panel of last night's event.  Details of the next Business Owners Forum on 16 September are here >>>.
You Might Also Enjoy Reading