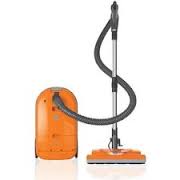 One of the more controversial parts of the Employment Relations Act is Part 6A, which is intended to provide continuity of employment for vulnerable employees.  For example, if XYZ Limited loses a contract to ABC Limited, employees may elect to transfer to ABC on the same terms and conditions of employment.  In general, this applies to employees in the catering, cleaning, orderly and laundry industries.
There has been some opposition to Part 6A since it was introduced in 2004.  Business owners argue that it impacts on the tendering process and protects poorly performing businesses by removing any competitive advantage that an up and coming company may offer.  An argument is that Part 6A denies the end customer the ability to determine who enters and for example cleans their premises.
We have seen the sale and purchase of several businesses in these industries, and Part 6A does supress the value the business owner has built up.  All other things being equal, a business is worth less where extra obligations are placed on the purchaser.  Under more normal circumstances the purchaser of a business will choose which staff they want to employ depending on their actual needs.
The opposite view is that these workers are vulnerable because contracts in these industries change hands frequently, and these workers are typically paid the minimum wage with little job security.  As vulnerable workers, they should be protected to some extent from being squeezed by the price sensitive demands of customers.
The Government is considering amendments to Part 6A.  Submissions on the Employment Relations Amendment Bill closed in July and are being considered by the Select Committee – and it seems likely this Bill will then be enacted.
If the amendments are passed by parliament, these changes to Part 6A will apply:
Employees will be required to notify the new employer within five working days of their decision to transfer;

The outgoing employee will be required to provide certain information relating to the transferring employees;

The incoming and outgoing employers will be allowed to negotiate apportionment of liability for employee entitlements.  If unable to agree, a default apportionment formula will apply;

The outgoing employer will be deemed to have warranted that they have not engaged in behaviour intended to damage the business of the new employer – such as unreasonably increasing employee entitlements before the employees transfer over;

There will be an exemption so businesses with fewer than 20 employees will not be required to take on the vendor's employees on purchase of a business or winning of a contract.
From where I sit, these changes seem reasonable.  I do agree that the most vulnerable employees should be afforded some extra protection.  But I also believe that many small businesses are equally vulnerable, and Part 6A as it stands is onerous on the small Kiwi businesses in these industries.
The Select Committee is due to report on this Bill on 12 December 2013.  It will be interesting to see where this goes.