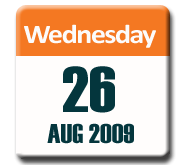 It was an honor to be asked to present to the Spark qualifiers in Auckland this evening.  Congratulations to the 12 finalists.  All of those involved are affiliated with the University of Auckland in some way.  Of the individuals behind the teams, 11 are alumni, 10 staff members, 49 postgraduate students, 77 undergraduate students and 26 others affiliated with the University.
Here is a list of the ventures that will compete for a divvy up of the $100k purse over the next 7 weeks between now and the final Spark Entrepreneurial Challenge prizegiving on 22 October.  I'll be watching this closely and will blog about this competition as it unfolds.
Metabo-link. The New Zealand economy still remains driven by raw material and food production. However, millions of dollars of value are lost during processing and subsequent transport due to fungal spoilage.  Current fungicidal agents to combat spoilage are synthetically produced and in most cases are toxic and therefore must be removed before shipping.  Natural alternatives have proved only up to half as effective, until now. Mycobane from Metabo-link is safe, odourless, and colourless and leaves almost no residue.
Green Loos. Green Loos designs and hires out eco-friendly portable composting toilets.  This new and improved odour-free experience will have you coming back for more, and all waste is recycled into valuable end products to be contributed back into the environment. Innovation in portable toilets – try it before you judge it!
Huka Hurtle. Enjoy the adventure tourism NZ has to offer or wish you were able to?  Coming soon is the next level of adrenaline.  Hurtle down what centuries of force took to create on what will be the low impact ride of your life.
Team Cube Brick. Points to Change is a business model that operates like a loyalty card within retail outlets. Points earned by buying products and services promoting Points to Change are then credited into a personal online account that the consumer then passes on to charity/ies of their choice. Points that are passed on to charities are then redeemed from the company that then pays the charity, completing the donation cycle.
NTouch networks. t-logic develops software for touch-screens that display content depending on location, and type of person viewing.  We specialise in visually appealing surveying, and product selecting solutions for touch-screen and web applications.  Our systems have analytic functions that allow administrators to observe customer behaviour, and iterate campaigns to optimise sales, brand awareness, and customer knowledge.
BlindVision. BlindVision is a company that endeavours to help vision impaired people perceive and navigate in a sightless world. The first product for BlindVision is a head unit, which uses camera technology to understand the world around the participant.  This information is portrayed to the user as sound and tactile information, so that the person can now be aware of objects that do not usually make noise.
Redlights. Red light running is a real problem.  Red light cameras have been shown to reduce red light running by 40% and injury crashes by 29%2.  Existing red light cameras require large vandal proof enclosures and are expensive to purchase and to install.  The proposed project is to build a smaller and cheaper red light camera using advanced technology which can be deployed more easily.
Nova Eco-Tech Limited. Eco-Vhiper converts existing vehicles to gaseous fuel operation and retain petrol operation capability in less than 8 hours, with no engine modification while achieving superior performance characteristics than those of major market competitor, the sequential Gas injection, SGI.
Buy2gether. We provide an internet based solution to these woes by making shopping of broad range of items cheaper for millions of consumers around NZ.
TwoNeeds. TwoNeeds is an innovative approach to marketplaces and resource management for NGOs.  Operating in diverse regions of the world, often with limited financial means, NGOs must manage their tangible and intangible goods wisely. TwoNeeds shortens supply chains for specialized goods and adds value to unused or underutilized resources and skills.
Healthy Green NZ. It doesn't fly; it doesn't play songs; it won't flash pretty pictures at you; it doesn't require batteries. It's an ingeniously simple product that can be produced using wonderful products of the highest quality sourced solely here in New Zealand. And guess what? It makes money. Our business is based on a simple product idea that one of New Zealand's biggest industries has been searching for – for decades: A seafood product which is easily storable and transportable, cheap to make but best of all is highly valued in a country offering an enormous market which is still growing.
Landmarker. Precision agriculture, or precision farming, is a concept involving the use of sensor technology to make better farming decisions.  Precision agriculture may be used to improve crop yields, reduce environmental impacts by optimizing fertilizer use, and provide climate warnings or trends and patterns for future planning. Landmarker is a cutting edge system to supply the very latest web technology to precision agriculture industries.
Fraser Hurrell is one of three directors of Elevate CA Limited, Chartered Accountants & Business Advisors in Whangarei, New Zealand.